Mike Aguiar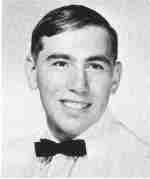 Miguel "Mike" R Aguiar III passed away peacefully on April 13, 2017. He was 68 years old. Mike was born in Oakland, CA on November 26, 1948. Born to the parents of Miguel R Aguiar Jr and AnnaMae Aguiar (Noia). Survived by his wife of 48 years, Karen Aguiar, his 4 children Mike Aguiar IV, Julie Aguiar, Heather Asselin, Nicki Fife and their loving spouses, his 14 Grandchildren, 1 Great-grandchild, his devoted siblings, numerous Uncles, Aunts, Nephews, Nieces and Cousins.

Mike was a proud UAW member at GM and NUMMI plant for over 40 years. His lifelong passion for sports and people included umpiring at Willow Pass Park for over 20 years, coaching basketball at Concord High and women's slow pitch softball.

His love for competition was only surpassed by his love for his grandchildren and family.
Jerry Baker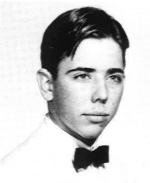 Larry Ball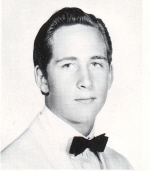 Nora Bardsley
While we (Nora, Linda Evola, Barb Rubino, and myself) were roommates at San Jose State University around '68-'69-'70, Nora was also a member of the Alpha Phi sorority. In maybe our 3rd year, Nora suffered from kidney failure and had some time on dialysis, and then a kidney transplant ... I remember we celebrated her 21st birthday in her hospital room in San Francisco, with just a TINY bit of champagne! Soon after that she went through nurse training in southern CA, became a nurse, and also married Jim Freed, a close friend and neighbor of ours while we were all students at SJSU. She had happy years following that, but in the late '70s, her transplant failed due to an infection that was 'masked' from her anti-rejection drugs. We had known each other since Girl Scouts and El Dorado Inter. days... So hard reliving and remembering those fun times at SJSU and then the dialysis/transplant/life following days... but just hated to only see the word "Deceased" following her name... - Kathy (Findlay) Davis
Dale Barker
Roy Dale Barker, Jr. passed away on Friday, February 28, 2014, at the age of 65 years. He was born on November 22, 1948, in Dallas, Texas, to Roy Dale Barker and Marie Hancock Barker. On September 6, 1980, he married Susan Schneider in Houston. Together, he and Susan have made Katy their home for the last 28 years. He is survived by his wife of 33 years, Sue Barker; sons, Matthew Barker and Chris Barker; brother, Robert Barker; sisters, Carol Martens and Donna Jacobo; as well as other loving family members and friends.
Chere Beck Copeland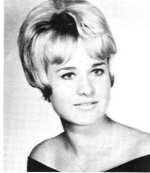 Died of cancer in Placerville 1999
Tom Billings
Carl Bish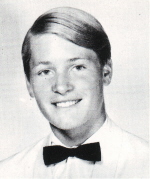 This from Fred West...I am writing this note in remembrance of Carl Bish who passed away March 2007 from brain cancer. Steve Brown and Greg Lorenzetti are also his close friends. "I knew Carl in the 7th grade. I got to know him better in High School with the group I hung out with. Carl was brought up in a good family. During High School we went to dances and ball games, the usual stuff the average student did. I remember he was on the swim team for a year or so. He met his wife Evelyn Bish at his church. They were married for 33 years. After High school Carl went to Diablo Valley Junior College for two years. During this time he worked for the Shell Gas Station on the corner of Clayton Road and Kirker Pass. He went in to the Marine Corps Air Reserve with Greg Lorenzetti, John Brophy, Stan Anuszkiewicz. He got out of the Service with an Honorable Discharge and got married. He was hired by PG&E as an entry level labor person and worked his way up to Superintendent of Gas Transmission of Northern California. He worked for PG&E for 32 years. During this time he and Evelyn had two children and moved several times from Concord to Bernie to Stockton, Yuba City and finally to their retirement home in Browns Valley. Carl was a hunting and fishing fool. He was gone as much as possible when time permitted, with Evelyn or by himself. Two years before he retired from PG&E Carl and Evelyn bought a piece of property in Browns Valley where they had their retirement home built."
Chuck Blachly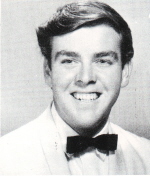 Chuck passed away May 1994 and is survived by his wife Monica.
John Breece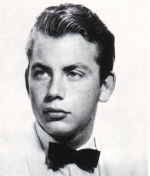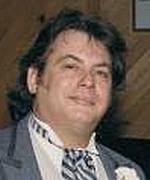 John passed away on May 11, 2007 in Lompoc, California at the age of 59 due to an infection while getting chemo therapy for his eshopagus and liver cancer. His kids have created a memorial website which can be viewed click here.
Larry Briscoe
Robert Campbell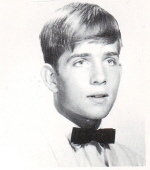 I first met Bobby at Loma Vista and would best describe him as friendly and energetic to say the least. CVHS for him was no different and was the perfect approach to experiencing life and the counter cultures of the bay area. We all generally survived the late 60's and 70's, following on our own schedules and circuitous paths. Bobby finally emerged and found his meaning for living and married a wonderful lady. A comment from a fellow classmate and contractor, Gordon Griffith described him best; "Bobbie had a good heart, he was always happy and loved a good laugh. Years ago seem like yesterday and memories of times we shared in our youth are still clear. He will always be loved and missed by those of us who knew him." - Bob Brisco

After a brief battle with cancer, Robert Charles Campbell, Jr., died Tuesday morning, February 28, 2006 in Walnut Creek, California. At his side were his loving wife, Joan; father, Robert Campbell, Sr.; brothers and sisters, Bonnie Todd, Steven and Debbie Campbell, Sandy and Hal Bogner, Jim and Dana Campbell, Jennifer Campbell, Karen and Keith McMahon, and nieces and nephews. He was preceded in death by his mother, June Campbell. Bob, born August 15, 1949 in San Mateo, California, was a 1967 graduate of Clayton Valley High School. Bob was the sole proprietor of Campbell Services, a professional Painting Contractor of over 20 years exclusively serving the Orinda community.
Charles Chambers
Charlie died after loosing the controls while piloting his experimental aircraft
Don Chambers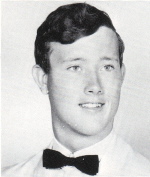 Don and I became friends while at Loma Vista. I remember that he could throw the football farther than anyone. His hands were big and so were his forearms. I always assumed that Don would be the star athlete in high school. But I found out that wasn't Don's style. He was quiet with a strong will. You could tell from his eyes when you crossed him. One time when coming out of the locker room after PE Don knocked my books and binder out of my arms. No backpacks in those days. It wasn't like Don to do this to his friend. Well, I got really angry and actually pushed Don up against the wall. Then I saw the eyes and knew I had crossed the line. So I turned around and started to pick up my books and Don crouched down and helped me. No words were spoken, no one needed to apologize. The bell rang and we walked to class together as if nothing had happened. That's what friends are like. - Roger Hawkins
Dan Chandler
Dan died tragically in a freak hunting accident in 1998.
Chuck Clarke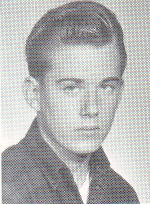 Passed away in motorcycle accident.
Wanda Colvin Mundell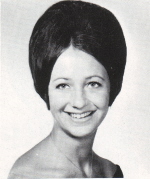 Wanda Passed away in 2006. This was her bio in her own words. "After graduation I attended Diablo Valley College for a year and a half. Moved to Minnesota & my son was born in St. Paul in 1976. Came back to Concord & was recruited by the CHP in 1984. Have worked for the State of California since then. I remarried in 1989, coming to the Sacramento area where my husband was transferred. I am currently a Records Management Coordinator with Procurement Division, Department of General Services. My dad died in 1993, my mom moved to Roseville & we live around the corner from each other. My interests are classical music, animals (in particular wolves, I was deeply interested in N.A.W.A. - North American Wolf Assoc.) reading & football. I will never wear a triangle on my head, but GO PACKERS!!!!!!!!!!!!!!!!!!!!!!!!!!!!!!!!!!!!!!!!!!"
Galan Cook
Galan Cook May 3, 1949 - Aug. 14, 2007 Resident of Clayton. Galan Lee Cook, 56, of Clayton died August 14, 2007 in Walnut Creek, CA. Mr. Cook was a native of Madera, CA, who served with the U.S. Army. He was a Network Specialist for 27 years with Kaiser. Galan is survived by his wife, Catherine Cook; daughters, Devonnie Cook & Christine Cook; sister, Freda Nunes & brother & sister-in-law, David & Dawn Knoll. Memorial Service will be Tuesday, August 21, 2007 Internment will be at San Joaquin Valley National Cemetery, Gustine, CA
Kent Cronin
I had the opportunity to know Kent before high school when our families swam and picnicked at Russelman's Park. I remember him then for his humor and laughter. I can still hear his laugh. - Bob Briscoe
Ross Crown
Richard Crump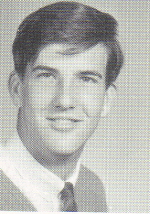 Richard Crump was born on June 29, 1949 and died on December 15, 2006 at the age of 57. Dick Crump was a neighbor and friend of mine who lived on the street behind ours. His mom was our den mother when we were in Cub Scouts. It was always fun to go to the Crump house because something was always going on being as how there were 4 boys in the family. They had a parrot that when no one was in the room would scream at the top of it's lungs, MOMMY! - Roger Hawkins
Jeff Cuthbertson
Jeffery Garrett Cuthbertson passed away on Friday, January 23, 2009, from complications due to diabetes. Jeffrey was born on January 24, 1949, in Antioch, Ca. He moved to Fresno, Ca., in the late 60's. He worked for the Internal Revenue Service for over 20 years. He was a kind and gentle man, who loved spending time with his friends and family. He was proud to be an Eagle Scout, the highest ranking of the Boy Scout Organization which is only achieved by approximately 5% of Boy Scouts. Jeffery will be missed deeply by all who loved him
Ray Davis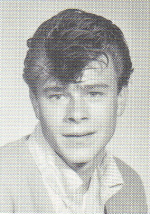 Married Sheri Dumas (CVHS '69). Ray passed away in 1995
Paul Dewberry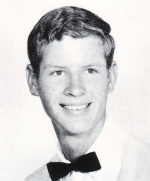 Sue Donahue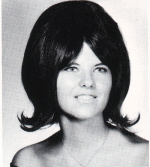 Sue passed away in 2006 from cancer. Sue was married to Bob Sherman, also a 1967 graduate of CVHS, and have a son. They were divorced, but were still great friends. Sue remarried and has a daughter. She managed a title company in the Sacramento area along with owning an equestrian center in her spare time.
David DuBois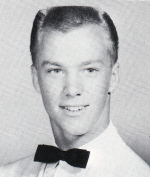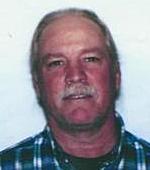 David T. DuBois, 63, passed away suddenly Oct. 14, 2012. He was born in Berkeley, graduated from Clayton Valley High School and has lived in Benicia since 1974. He worked as an Electrician for more than 35 years and was a longtime member of Local #302, I.B.E.W. He was an avid Bocce Ball player and was a huge fan of the San Francisco Giants.

David is survived by his wife Jacquelyn; mother Charlotte Du Bois; brother Don DuBois; sister Gay (Joe) Green; stepson Harold Jones and his grandchildren Timmy & Jimmy Jones. He was preceded in death by his beloved Australian Shepherd Cody last month.
Denise Durrant Spyrow
Denise a Concord native at rest May 5, 2017 after a long illness. Beloved wife of Ted Spyrow for 50 years. Loving mother of Michael and Lisa. Adored grandmother of Stephanie and Jamison. Devoted daughter of Gwen and the late Joseph Durrant, loving sister of Karen (Randy) Larsen and Paul. Caring aunt of many nephews and nieces. Cherished daughter-in-law to Ted and Gerry Spyrow. A graduate of Mt. Diablo High School and a successful career in the medical field. Denise enjoyed fishing, gardening, animals and sports. She will be remembered for her wit, kindness, great sense of humor and her deep devotion to her family. She will be greatly missed.
Gordon Easton
Gordon Easton Resident of Clayton, CA On Saturday, October 1st, 2011, Gordon Alan Easton passed away after a long battle with Non-Hodgkin's Lymphoma. Gordon was a 4th generation Clayton native, and graduate of Clayton Valley High School Class of 1967. He was an avid sportsman and supporter of the NRA, skilled mechanic and truck-driver, voracious reader, and teller of tales. Gordon will be remembered for his unique sense of humor, and for his affinity for jeeps and Labrador Retrievers. He will be greatly missed.
Mike Elkins
Mike Elkins passed away from hereditary heart disease in 1995.
Bill Emery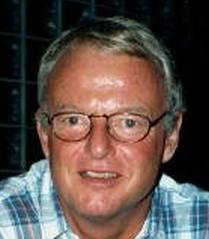 March 29, 2018 Bill Emery, a long-time resident of Placerville, passed away unexpectedly on March 29th in the company of his wife and several close friends.

Bill was born on June 26, 1949 in Concord, California to Talitha Youngblood and Eric Emery. Growing up in Concord, he attended Queen of All Saints Elementary School and Clayton Valley High School, where he was an outstanding athlete on the junior varsity and varsity baseball, basketball and football teams, forging a life-long devotion to sports, especially his beloved A's.

Following high school, Bill attended Oregon State University for two years then transferred to UC Riverside. He graduated in 1973, from UC Berkeley with a Bachelor of Arts degree in Physiology.

His love of the outdoors and skiing attracted Bill to Placerville where he lived for 42 years. He often said that he liked waking up in the morning, taking a look at the Sierras, and if it was a nice sunny day he'd "hit the slopes." He worked in the hospitality industry for several years and was one of the first bartenders at Arnavais Restaurant (mid-70's). After dabbling in Real Estate, he found his niche as a builder, a trade that allowed him the flexibility to work outdoors and to create his own schedule. Bill's breadth of interests and his quiet way of being made him a cherished friend of many.

Bill, the confirmed bachelor, met his wife Donna through his neighbors, Don and Louise Haley. Donna was living in Southern California, so their relationship developed over a few years of occasional visits. On his birthday in June 2004, he proposed and they were married the following October. They shared 14 years together, living many wonderful adventures.

Bill was preceded in death by his parents Talitha and Eric, and his sister, Kathleen Anne Emery. He is survived by his wife Donna, his brother Richard Emery (Betty Lou) of Chicago, sister Mary Woods, his daughter through marriage, Susan Davies (Dennis), two grandsons Dillion and Dane from Southern California, several nieces, nephews, and grand nieces, nephews and so many friends.

Bill's Facebook Notice/Condolences
Bill Eseltine
Ross Eversole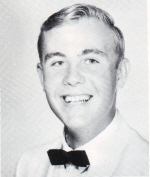 Ross Vander Eversole of McMinnville, Ore., and formerly of Palo Alto, Calif., passed away March 9, 2011, at Life Care Center of McMinnville.

Ross was born in Texas City, Texas, on Aug. 14, 1949, and moved to California as an infant. He grew up in the Florin/Elk Grove area, near Sacramento. In his senior year, his family moved to Concord, Calif., where he graduated from Clayton Valley High School.

He volunteered for service in the U.S. Navy during the Vietnam War and was wounded in action.

Ross and his wife of 35 years, Carla Talbott, moved to McMinnville, Ore., in August 2008 from Palo Alto, Calif., on the San Francisco Peninsula, where they had lived for 38 years. Ross was a member of the Yamhill County Sportsmen's Association in McMinnville and enjoyed target shooting at the club.

Ross started his career in communications in Cable TV construction then became a Cable TV technician for several years. He graduated with an Associate's Degree from Bay Valley Tech in the mid-80s.

After working for a series of small companies for a few years, Ross was hired by Digital Equipment Co. (DEC) where he was a network engineer involved with the development and marketing of an early prototype Cable MODEM. Following that he was an independent contractor/consultant for a number of years with his own company, Convergcom.

During his career he designed and implemented communications systems for many prominent clients, including the City of Oakland, San Francisco Muni Court, U.C. Davis, and Community Hospital of the Monterey Peninsula, among others, mostly in California.

Ross loved cars and motorcycles and was proud of having achieved a life-long dream of restoring a 1963 Corvette Stingray. He also loved animals, especially the many pet cats that were in the household over the years.

In addition to his wife, Carla, he is survived by a daughter, Rochelle Parker of Seattle, Wash.; and a son, Michael Eversole, of Waikiki, Hawaii, from his first marriage. He is also survived by a stepson, Eric Peterson of Santa Clara, Calif.; a stepdaughter, Cassie Peterson of Florence, Ore.; and two grandchildren, Bianca and Miles Peterson of Santa Clara, Calif.
Dennis Ferguson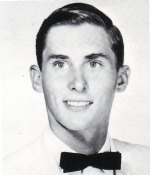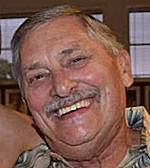 Dennis' Facebook Notice/Condolences
Dennis' Facebook site
Link to Obit Website
Geoff Fink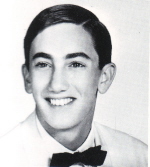 Geoffrey B. "Jet" Fink Resident of Benicia, CA Geoffrey, 65, passed away suddenly Saturday doing what he loved, riding his bike in the Benicia State Park. He was born and raised in the SF Bay Area and has lived in Benicia since 1977. He worked as an Electrician and was a member of the I.B.E.W. for over 35 years.

Geoff graduated from Clayton Valley High School and received his B.S. in Microbiology from UC Davis. He loved hiking, golfing, kayaking, gardening and photography. He was a dedicated craftsman who enjoyed building and designing -- his latest projects were at the family cabin in the Sierra Nevada Mountains. Geoff was hard-working and dedicated in all of his endeavors.

He volunteered his time for many charitable and political causes and was an animal and nature activist through and through. He will be missed for his sense of humor, his enthusiastic spirit of discovery and his devotion to making the world a better place.

Geoff is survived by his best friend and life partner, Beverly Kraut; daughter Natalie Smith and her husband Branden; son Miles Fink and his wife Paget; sister Karen Fullerton and her husband Les, and his beloved granddaughter, Vivienne Smith.

Geoff's Facebook Notice/Condolences

Geoff's Facebook Notice of Website
Ron Fitzhugh
Sherry Freeman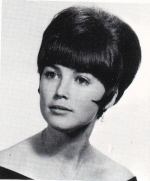 Sharilynn Gardella Russo
Sharilynn Gardella Russo Age 62, passed away unexpectedly at Contra Costa County Regional Medical Center in Martinez following a car accident on Friday, March 16, 2012. Sharilynn was born April 15, 1949 in Martinez, CA to David and Florine Capurro Gardella. The lifelong Contra Costa County resident graduated from Chico State College in 1971 with a Bachelor of Arts Degree in Speech. She worked for the Contra Costa County Office of Education schools for 38-years where she provided speech and language therapy. Sharilynn served as Vice President of CTA-NEA Retired. Sharilynn was an advocate for students with special needs and was actively involved with the Contra Costa County Association for Retarded Citizens. Sharilynn's hobbies included shopping, cooking, and spending time with friends. She was also an avid San Francisco 49er Football and Giants Baseball fan. She will be deeply missed.
Chip Gibbs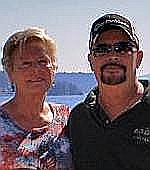 From Jim Yates: RIP Old friend , we were friends in high school , we called him Chip, he was really a great guy, generous, faithful friend.
Richard Guy
This from friend Joe Maynard "Richard Stephen "Dick" Guy passed away on September 5, 2000 due to complications related to pancreatitis. He enjoyed sports throughout his life. While growing up in Concord enjoyed baseball, basketball, and water skiing. He was a leader of his church softball team which won their region four years in a row. They also won the area championship in the summer of 1967 and went to the LDS All Church Softball Tournament. After an LDS mission in the Netherlands, he married Susan Anderson on June 8, 1973. They moved to Utah and had three children, but were later divorced. He took up snowmobiling in Utah. He served as president of the Utah Snowmobile Association for one year before health and work forced him to step down in 1999. He has previously served as vice president of it for 3 years. He also worked with the Utah Shared Access Alliance to insure fair access to US forest lands for snowmobilers."
Larry Hammil
According to Larry's brother (Michael cvhs'64) Larry passed away several years ago from cancer.
Bob Hancock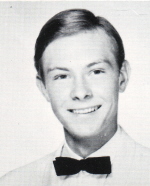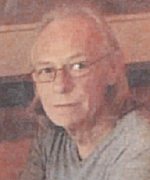 From Bob's wife Lynda: Robert passed away peacefully at Kaiser Hospital in Redwood City, surrounded by family members. Robert was born April 5, 1949 in Rensselaer, Indiana, the son of Glen and Leona (Mingear) Hancock. He had two sisters, Vickie Lynn and Glenda Lee. The family moved to the San Francisco Bay Area in the 1950's to join other family members.

Robert became a carpenter and eventually obtained his license as a general contractor. On June 23, 1973 he was married to Lynda June Lear in Buchanan, Michigan. Robert and Lynda have two sons, Justin Derek and Joseph Daniel. Justin and his wife Amber reside in Livermore and Joseph is at home in Fremont. Robert was surrounded by a large and loving multi-generational family living in Northern California. He also remained close with his sisters Vickie and Glenda who live in Michigan and Indiana.
Gayle Helma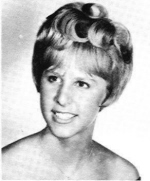 Carla Hidalgo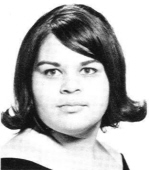 Don Hubert
From Mick Fitzgerald:

Don & I met in PE. When I turned 16 I needed a job to make my car payments, so Don got me a job with delivering food with The Chinese Kitchen. This began a lifelong friendship.

When Don graduated from CVHS he changed jobs to a local gas station where he began learning automechanics. Later, he got a job at PG&E in their Concord vehicle service center as a vehicle mechanic.Don married Margaret Switzer and bought a house on Concord.

Don was the most generous person I ever met. He always had a couch for you to sleep on, food for you to eat and beer to drink. He was a steadfast and loyal friend, the kind you could count on to help you move or give you a ride to the airport in the middle of the night.

PG&E promoted Don to supervisor and moved him to the San Francisco garage. After a few years, he transferred to Cambria. There, his lifestyle choices caught up with him and he died suddenly of a heart attack Oct 6, 1993.

Don and Mag were best friends to my wife and I. We had many, many adventures and memories that are still fresh today. We loved him and miss him.

see Margaret Switzer

Linda Jayne Carr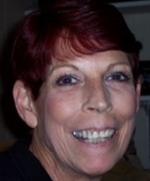 On December 20th 2011 LINDA KAY (Nee - Jayne) CARR of Pittsburg passed to the next stage of her watchful and loving being while being surrounded by LARRY, her husband of 40 years, her two sons; ADAM CARR of San Diego and JARED CARR of Pittsburg, brother GLENN JAYNE of Jackson, and long-time childhood friend CAROLYN GUSTAFSON of Concord. Born February 16th, 1949 in Cedar Rapids Iowa and living in the Concord-Pittsburg area for more than 55 years, Linda was an active and loving Wife, Mother and dear friend to all those that crossed her path.

Linda cherished every opportunity to "play" with her only Grandchild, ISABELLA CARR of San Diego and looked forward to those "Skype" Moments. Linda will be remembered as a strong person who for too many years suffered from the constant pain of her various illnesses. She will be dearly missed.
James Jimenez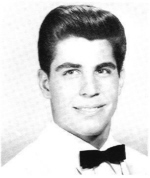 Jim passed away in the late 90's having lived in Arcata, CA for a long time
Michael Johnson
I was so shocked and saddened when I found out over a year ago that Mike - our old friend and senior class prez... had died. I had been in contact with his sister Megan somehow, on classmates.com, and she told me about his 10 year battle with non-Hodgkin's lymphoma, (the type that Jacqueline Kennedy had). I think she's in the Sacramento area, and his brother Dan is a writer in Arcata... they both say that"MBJ" was their hero... Some of us know that after CV Mike went on to Cal, where he was a crew star as well as a well-rounded student... Personally, I remember some pretty interesting times in our U.S. Gov't. class, where Mike entertained his 'neighbors' with hilarious cartoon caricature sketches of some local, well-known, celebrity types, including our teacher, who we were not paying very good attention to... Mr. Courtney. I love looking through my old scrapbook... Mike's cartoons and captions still make me laugh out loud! - Kathy (Findlay) Davis - copies of these cartoons can be found on the Scrapbook page
Richard Johnson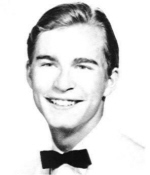 Kenneth Joseph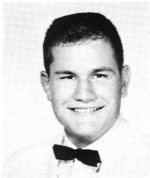 Kenneth Wayne Joseph was born on 09/19/1948 and died on 11/04/2006 at the age of 58. Kenneth Joseph served in the US Army during Vietnam and is buried in Memorial Gardens Cemetery, which is located in Concord, CA.
Mark Kerber
From Gordon Griffin: - Hopefully we all have some good memories of our high school days, but as we grow older life tends to slow us down with this thing called "responsibilities". But some of us are just born to shine, always upbeat, keeping a positive thought, enjoying a laugh, and never slowing down, I call that "Living Large". That was Mark Kerber. An energy level and personality all his own. Those of you who knew him know what I am talking about. I think my parents nailed it when they described him as "Quite a Character".

Mark went to San Francisco State College where he hung out with some like-minded kids who decided to run on the "Beer Party" ticket. As luck would have it they won and found themselves in the middle of the politics of San Francisco State University. Having no real idea of what they were doing, the "Beer Party" President found himself in legal trouble with the financial end of things and was removed from office leaving the Office of the Student Body President to the Vice President...Mr. Mark Kerber!" WHAT! No one saw that coming, especially Mark. But hey, how hard could it be? Mark having meetings with S.I. Hayakawa? He managed not to get removed, and to everyone's surprise...that title was now on his "Resume". That's "Mark" he always seemed to have that kind of luck. He moved to Lake Tahoe after college and eventually became an Insurance Agent.

A Salesman? Mark was in his element now. He could sell a glass of water to a drowning man. (and get a deposit on another glass!). He was very successful in the Insurance business, giving him the income to have the biggest "Toy Box"...something Mark always wanted. He was about as active at playtime as it gets, he was an avid boater, had a place on the river in the Delta, had many boats in which to cruise on Lake Tahoe, and a Harley in his garage. He lived in South Shore, North Shore and finally settled down in Reno, building a home there. Met and married a lovely woman who had the personality to "hold her own" with him. Mark was...."quite the character" but all of us who knew him were always aware that he also had a huge heart and a good soul. I was asked to write something about him by my fellow CVHS gang members, "The Wochos", which Mark organized and was the self-appointed President. I'm not quite sure there is enough space on this site to cover the "life and times" of Mark Kerber. He was a good friend of mine and will be missed. Here are a few words from his friends and fellow "Wochos".

From David Feere: - Hanging with Mark in the 60's was always an adventure, exciting but a bit scary at the same time, like speeding down 680 in his '63 Ranchero, 3 in the front, 6 in the open bed and Mark at the wheel, or a road trip to LA in Mark's Borgward . How fortunate we were to have been part of the "Mark Experience". The Mark we knew lived by the motto, "Play Hard, Die Young", lucky for us he lived through that "young period". May you Rest in Peace

Obituary Web Link


Stephanie Kriner Roisman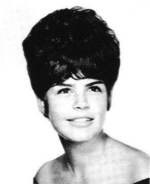 From Laura Miller Merrill: Stephanie was an Oncology nurse at Mt. Diablo Medical Center. She passed away October 2001 of cancer. To quote a classmate, "When she passed, the world lost a great woman...always there for everyone with a smile, no matter how or what she was feeling."
Wallace (Bill) Lee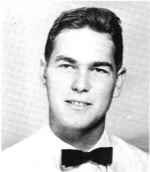 From Chip Gibbs: I will alway's remember you Bill, I came to CVHS as a sophomore & did not know anyone, you, a tall handsome football player, me a skinny little nobody. You took me under your wing & became a great friend. I almost went with you guy's to Tahoe that weekend but you never made it back alive. I just want to thank you for being such a kind gentle human being & making me feel like somebody… YOU WILL ALWAY'S BE IN MY HEART BILL...
Ross Lee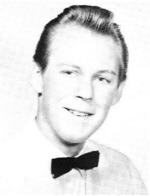 Carolyn Marrow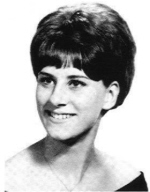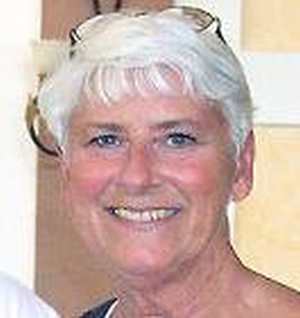 Obituary Web Link
Susan Matheson
Susan was a was a terrific person who did not get the time to develop her life as she took her life at the age of 17. Speaking as her brother I saw her as a very talented girl as she enjoyed dressmaking, gymnastics, her friends, very smart, yet not able to handle unknown issues. - Ron Matheson
Patrick McCullough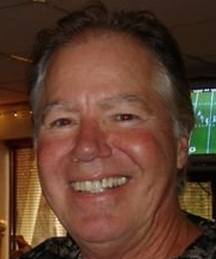 Obituary Web Link
Patrick Noble McCullough was born on March 25, 1949 to his parents, Emerald Eugene McCullough and Doris Vivian Pew in Bandera, TX. He was the 2nd of 3 sons, his older brother Michael and younger brother Danny. His family moved to Richmond, CA, where his father took a job engraving and printing for the Oakland Tribune newspaper when Patrick was 6 months old.

They eventually settled as a young family in Concord, CA where Patrick grew up with his brothers and friends and graduated high school. His first job out of high school was working at a nearby naval yard loading munitions onto ships. His older brother Michael was drafted into the Army 101st Airborne Division and was killed in action in the Vietnam war in 1966. Patrick decided to enlist into the Navy shortly after that in 68 and served 4 years active duty as an electrician during the Vietnam war on board the naval Destroyer class ship, the USS John Paul Jones. After completing his service he was honorably discharged in 1972.

Patrick got a job at PG&E initially as a truck driver and was able to get into the lineman apprenticeship program. He completed that program and became a journeyman lineman, where he worked for 38 years as a lineman and eventually a crew foreman until retirement.

Patrick got married while in the Navy and had two children, Lisa and Jason, before becoming divorced after 4 years. He met his current wife, Lori, via mutual friends and was married in 1976. They had 2 kids together, Ryan and Corinne, and eventually bought their first home and settled down in Hollister, CA in 1985.

Patrick enjoyed the outdoors with his family, going on camping trips, hiking, fishing, going to the beach, and boating. He battled cancer for 7 years and passed away peacefully in his home surrounded by his wife Lori, and his children, Ryan and Corinne on Thursday, August 27th at 4:45pm. He is survived by his wife, 4 children , 11 grandchildren and 3 great grandchildren and counting. Patrick will be buried at the California Central Coast Veterans Cemetery in Seaside, CA. The service will be in Saturday, September 11, 2021 at 2:00 PM at Christ Fellowship Church.
Larry Merrill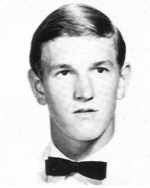 From Laura Miller Merrill - August 29, 2018..... was a sad day for all who knew and loved Larry Merrill. But he is now without pain and suffering and finally at peace with all that he carried. He was diagnosed with bladder cancer 5 years ago it had gone into remission, but Dec. 2017 it came back with a vengeance. He had surgeries in Jan. and Feb. then underwent chemo and it still reared it's ugly head. A third surgery was scheduled but by this time Larry decided enough was enough as a lot of cancer patients do.

Larry n I were a strange match but none the less we had our moments and he had made me laugh with his dry sense of humor and red neck jokes that he always caught me off guard with, as most of you who knew his sense of dry humor and mostly off colored jokes LOL. BUT I am so grateful that he found TRUE happiness in life again with his special lady, Rickie. At this time there are no services being planned. Thoughts are being put together for a later Celebration of Life.

Larry's Facebook Notice/Condolences
Gail Mitchell
Gail Mitchell (Davies) (Barnes) died 14 June 2012. She was 63. Gail Barnes passed away peacefully at home June 14, 2012 after a courageous battle with cancer. She was born in Grand Coulee, Washington and had lived in Missouri City, Texas since 1998.

She is survived by her husband, John Barnes; son, Scott Davies; daughter, Heather Davies; Granddaughters, Breanna Chavis, Summer Davies and Hailey Davies; mother, Bernice Mitchell; brother, Danny Mitchell and sisters, Carol and Judy.
Terry Neal
Gerald Nicklas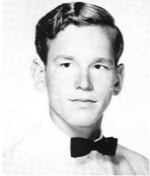 Gerald "Jerry" Nicklas, 60, of Monett, passed away November 10, 2009, at his home.

He was born July 13, 1949 to Charles and Helen (Tennison) Nicklas in Pittsburg, California. He was united in marriage to Sringara Sharma in September of 2004 in Madras, India. Jerry attended the Church of the Nazarene and worked in quality control at George's in Butterfield. He was also a veteran of the U.S. Marine Corps. Jerry is survived by both of his parents and his wife, along with five sons: Jeremy and his wife, Audrey, Matthew, Stephen and his wife, Bree, and James, all of Columbus, Ohio, and Rahul Eapen, of Monett, Mo.; three daughters, Sarah Nicklas, of Harrisburg, VA, Kathy Nicklas and Bethany Nicklas, both of Circleville, Ohio; one brother, James Nicklas, of Verona, Mo.; and one grandson, Andrew.
Susan Nystrom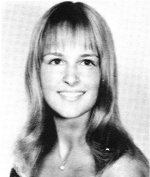 After graduation, Sue and I had an amazing summer in Europe, staying with her aunt and uncle who were in the Air Force. Following that, she attended DVC and took classes that led to a job (as a tech or assistant), don't remember which, in a dentist office in Walnut Creek... She died in a car accident while on her honeymoon, in I think, Montana. Those sad days are hard to forget, even now... we were best friends, and neighbors, from El Dorado Inter. days and right on until we were 20 and her very premature death... I have so many crazy-good memories of times we spent together... we were part of each other's families, with all the love that that entails... Her father lives in Calistoga, and her sister is in Montana... I think of her so often still, for a lifetime... She left an indelible, loving mark on the lives of all who called her friend, daughter, sister... and will always be so missed and remembered with love and smiles... - Kathy (Findlay) Davis
Veronica Orin-Desmond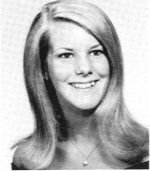 Veronica's Facebook Notice/Condolences
Born August 24, 1949 (California)
Passed September 19, 2020 (California)
Wayne Parks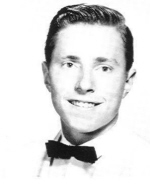 The Parks family lived on Concord Blvd and my family lived across the street on Fallen Leaf Ln. Wayne had two brothers, Gary(oldest) and Larry(Youngest). Wayne was a senior and I was a freshman at CVHS. He had this dark green Mustang and tried to teach me to drive a clutch. It was hysterical. The clutch was so tight the only ground covered was from jerking forward. When he went to Vietnam we stayed in touch through letters. I still have all his letters and photos. Wayne made it through the war but his baby brothers tragic death took its toll. So many childhood/neighborhood memories. They were good times. Wayne was a good person, a great friend, and left this planet to soon. Connie Dalton - class of 1970

Wayne served in Vietnam and died targically shortly after returning home from his tour of duty
David Pizzimenti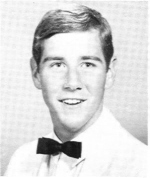 Cheryle Plant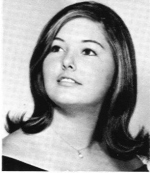 I had a best friend in high school, Cheryle Plant (Prather) who disappeared from my life many years ago. I found an obituary for her recently that she was living in Antioch & passed away on June 30, 2002. Joan Kleinmaus Fischer
Joe Rickerson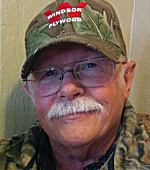 Obituary Web Link
Judy Roberts
Bruce Sacco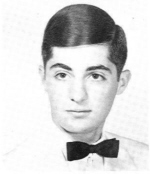 Mike Seale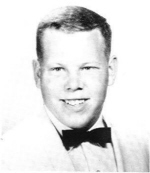 Carroll Shearer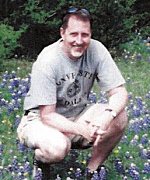 From the Shearer Family: - With great sadness we must inform you that Carroll Dean Shearer (Class of 1967) passed away from cancer gently in June of 2014. He was 65 years of age. Carroll was an extraordinary guy, SMART - a noteworthy career in the Oil and Gas industry as a moneymaking Exploration Geophysicist by finding natural resources worldwide, LOVING - a successful marriage of 38 years producing two amazing girls, and FUN - always at the center of so many hilarious moments creating stories which entertained all with a WIT that matched his lifetime friend, Mike Johnson. He is still CHERISHED by family, friends, and colleagues who are grieved by his early passing. Shortly after his death, Carroll's first grandchild Jackson Dean (born 10/14) arrived and there is not doubt that he looks exactly like his grandfather's baby pictures. We like to think that Carroll's WONDERFUL SPIRIT is another special quality that has been given not only to his family, most especially passed on to his grandson. Carroll didn't just have a good life - he had a GREAT LIFE!
Ed Shinn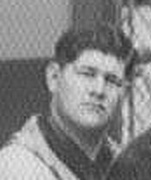 Dave Shortridge
Sharon Simonds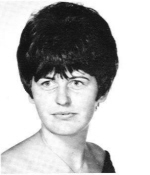 Jay Simoneaux
Obituary Web Link
Lancer Smith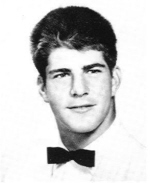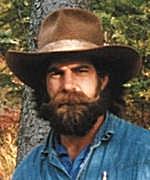 "Lancer always wore a big contagious smile.. I don't think anybody will ever forget that huge grin, the first time he wrestled and had his opponent on the mat in seconds....and looked over to the bench with his "...well that was easy" grin. He was a true friend to everybody and everybody was his friend. To me he is the Spirit of '67. He passed away May 8, 2002 of Cancer."

"I knew Boopie since kindergarten and in all those years, his zest for life, and his pure innocence were always at the fore front of his personality. A more unique individual we'll never meet. The class of '67 has lost one of our best." - Dave Feere. For a wonderful article about Lancer, please click here.
Marilyn Snyder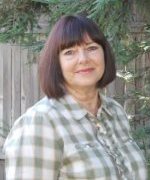 Marilyn Christine Snyder, 65, of Fresno died March 15, 2014. She was a retired banker for Bank of America.
Leslie Sours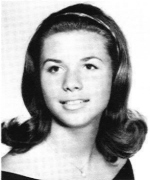 Bettina Stockton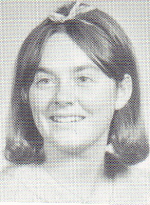 Bettina Stockton earned her M.A. in Interdisciplinary Humanities at SFSU in 1993 and a B.A. in Studio Art at UC Santa Barbara. She was pursuing a Ph.D. in Sociology at the University of Oregon with John Bellamy Foster when she died of ovarian cancer in 2005. Bettina was a student who captured our hearts and whom we wish to honor. She had a bright, questioning, imaginative mind and she was passionate about ideas and just as passionately committed to working for social justice. Drawn to German social-political theorists and artists, she spent several years in Germany learning the language and studying the social-political scene. In her Ph.D. dissertation, Bettina challenged the neglect of the arts in academic sociology, focusing specifically on the work and activism of Joseph Beuys. Beuys had belonged to the Hitler Youth and was a Luftwaffe pilot during the war. He turned the trauma of the Hitler years, and his complicity in it, into art that challenged German society in public performances and other media. He was influential in such critical movements as the German anti-nuclear, environmental, and student movements of the 60's and 70's, and co-founded the Green Party. Bettina said her "dissertation challenges the ambivalent attitude of 'professional sociology' toward the arts and argues for the disciplinary relevance of art and the social relationships that attend its presence in the social fabric. As such it engages both the sociology of sociology and of knowledge."
Tom Switzer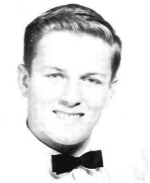 Margaret Switzer Hubert
From Sherrie Herschbach Ross:

Maggie & I were great friends, she & I had more laughs together than I can count. She was sweet & Sassy!! Just my kind of friend. In PE we attempted to play tennis & deliberately hit the ball over the fence in back of one of us...so Naturally, we'd both have to climb over to get it....and get out of a few minutes of PE. Margaret is my favourite name & Maggie was a favourite friend...sorry to lose you Mag....Sherrie Herschbach Ross

From Mick Fitzgerald:

I first met Mag in my Junior year. She was running the delivery operation for the Chinese Kitchen when her boy friend Don Hubert got me a job delivering food. We were close friends until she died on Feb 1996.

Mag had a sharp intellect and love to talk about politics, philosophy, and life's absurdities. She eventually fulfilled a lifelong dream to become a writer and published of twisted folktales.

Mag and Don Hubert married shortly after high school, divorced and remarried as their lives went through its ups and downs. They were destined to stay connected to the end.

Mag starting showing symptoms of scleroderma in her 20s. None of us knew what it was at the time. At first she just had trouble keeping her hands and feet warm. She was later misdiagnosed with a nerve disease and soon quit trusting doctors altogether. In early 1994, scleroderma caught up with her and Mag passed away at her brothers home in Santa Rosa.

Don and Mag were best friends to my wife and I. We loved her and miss her.

see Don Hubert

Frank Taylor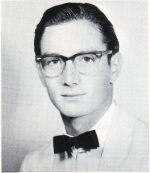 Frank Taylor passed away 07/26/2014. I was married to him for 46 years. We married in 1968. Jeff Taylor was Frank's older brother. Carolyn Taylor
Mel Thomas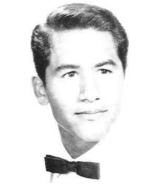 Obituary Web Link

Facebook Screeshot Link

Mel raised in Concord, CA and attended Clayton Valley Elementary School, then El Dorado Intermediate and Clayton Valley High School. In High School, he participated in Basketball, Track, and Cross Country. After HS Mel went to Diablo Valley Community College for 2 years, then onto the University of Pacific, in Stockton, CA. He taught in Stockton at Lincoln High School for a couple of years and then changed career course to the Gaming Industry in Nevada. He hit his stride both personally & professionally. All who knew Mel will surely miss him - he had such a thoughtful, caring and generous nature. So talented with a tremendous amount of integrity. So loyal to Family & Friends, always organized. He will be missed - but always in our hearts. He was an all-around extraordinary person - irreplaceable!

Mel is survived by a Daughter, Tara Buff (Davin Rory) from Lahaina, HI; Sister Melody Hanson (Bob) from Twain Harte, CA. A Host of McGuires; Mother-in-law, Sisters-in-law (spouses), Brothers-in-law (spouses), Nieces & Nephews. God-daughter, Reyna McGuire from Fresno, CA and God-Son, Crue Casteel from Gardnerville, NV

We are planning a celebration of Mel's life, at a little later time.

From Jim Rubiales . . .
Mel Thomas was one of my best friends. He was my college roommate at the University of the Pacific in Stockton, California, he was my Best Man when I married and a life-long friend for over fifty-four years. We taught and coached together at Lincoln High School until he chose to pursue a career in the gaming industry.

Although Mel became a success in his chosen profession, he never changed. He was kind, considerate, a generous host and an appreciative guest. Mel was always willing to lend an ear or bend an ear and never shied away from pitching in to help with a project. Whether he was asked or he volunteered, Mel was always willing to pick up a paint brush, a saw or hammer. He could tell a joke, take a joke and enjoyed a shot of whiskey and a cigar under the evening stars.

I feel fortunate to have had Mel as a friend. He was a loyal friend, a loving husband to Katie, a loving father to Tara, devoted to his family and extended family. No matter how far he traveled he always kept in touch. Whether we talked frequently or infrequently, our conversations always picked up as if we spoke the previous day.

I will miss you, my friend.
Stan Trent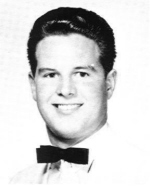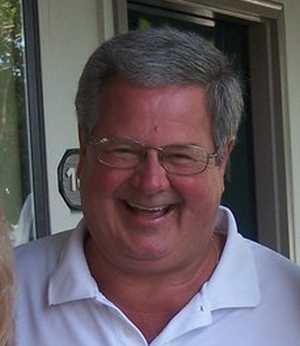 Obituary Web Link

Facebook Screeshot Link

A beloved father, brother, son, friend, neighbor, and partner, Stanley Trent, born February 1, 1948, with his larger than life personality, was loved by so many in his family and community. Having retired early following a successful career in sales that he loved, Stan spent the next two decades living out his life's passion of traveling the world on the open seas,meeting lifelong friends and making memories to last a lifetime. Having spent the majority of his adult life in Stockton, there is hardly a person in town who did not know Stan. With his contagious smile, booming voice, infectious personality, and hardy laugh, he was truly one of a kind.

A devout Catholic, Stan devoted much of his later years to his faith and church. Stan loved his family, friends, community, travel, telling a good story, having dinner with family and friends at his favorite local restaurants, and, of course, his cats. Words cannot express how much he will be missed by all those who had the honor of knowing and loving Stan the man.
Mary Ann Tucker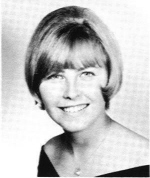 Chris Tunney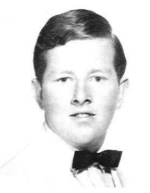 Chris passed away in early 2007, During the Vietnam years, Chris served in the U.S. Air Force at Sandia AFB in New Mexico. Chris was loving and caring and treasured his family and friends. Chris also had a great love for animals including two German Shepherds who gave him great comfort. A talented photographer, Chris's work included naturescapes, which were published. Chris served in the Concord Police Department where he received many commendations for outstanding community service.
Don Vogel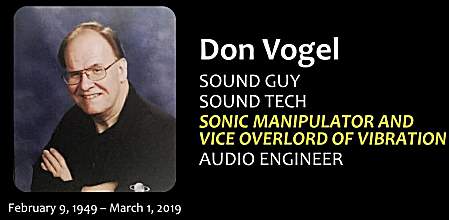 Cleve Voss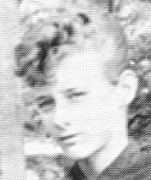 Tom Weaver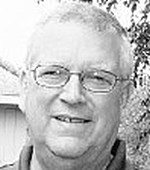 Thomas Vaughn Weaver Resident of Antioch. Thomas passed away on September 29, 2010 and was born in Oakland on September 14, 1949. He graduated from Clayton Valley High School and was the owner/operator of ABC Carpet Care for the past 25 years.
Matt Weintraut
Mr. Weintraut died Friday, Dec. 4, 2009, at Genesis Medical Center, Illini Campus, Silvis.

Matt was born March 28, 1949, in Vallejo, Calif., son of Donald and Eva Kofsky Weintraut. He worked for Eagle Food Stores for many years and retired upon their closing.
Judi (Whitson) Chapman
Judi L. (Whitson) Chapman, 69, of Bloomington passed away Tuesday, June 12, 2018 at I.U. Health Bloomington Hospital.

Born, April 12, 1949 in Concord, California, she was the daughter of David and Ellen Inez (Whitson) Wik.

She is survived by her husband and caregiver, Ronald L. Chapman of Bloomington, IN. They were married December 9, 1978. Judy is also survived by her daughter, Shawn Alexander and her husband LTC USMC Marc Alexander of Stuttgart, Germany, step-children, Michael Chapman and his wife Trace of Amelia, OH; Tara Kozlowski and her husband John of Apex, NC; sisters, Janet Kenner and her daughter, Cari of California, and Joan Manwill and her husband Michael and their son Michael all of Usk, WA; seven grandchildren and several nieces and nephews.

She was a 1967 graduate of Clayton Valley High School in Concord, CA. She then joined the United States Marine Corp in 1968 serving for two years achieving the rank of Sergeant (E-5).

Judi was a Medical Administrator with Humana Hospital in Indianapolis, and with the Department of OB/GYN at I.U. Health Hospital in Indianapolis. She was last employed for the Honorable Kenneth Todd of Monroe County Circuit Court.

She and Ron had 59 foster children over the course of several years. Judi's hobbie was helping others and hugging her grandchildren.

Obit Web Link
Guy Wilhelm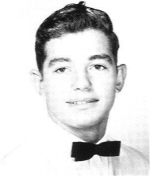 Shirley Wilkerson Jacobson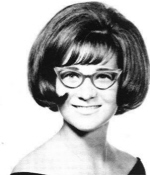 Marvin Wilson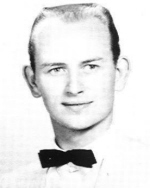 Sadly Marv passed away in September of 2009 from complications of diabetes.
Bill Wine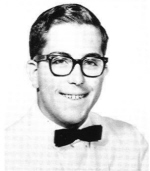 William Newton Wine, age 61, passed away at his residence in Concord on March 25, 2011. William was born August 7, 1949 in San Francisco, California, one of two children of Lawrence and Esther Wine.

The lifelong resident of Concord grew up and attended schools in the Bay Area, including San Francisco State College (Now Cal. State, San Francisco), where he sat on the student council and graduated with a Bachelor of Arts Degree in Speech in 1972. He worked as a Senior Programmer Analyst for the Public Safety Applications Group for the City and County of San Francisco from 1979 until his retirement in 2009.

Bill was a highly dynamic member in the community starting from a young age. As a youth he was active in the Boy Scouts of America, achieving the rank of Eagle Scout, and in the Order of DeMolay beginning in 1967. As an adult, Bill was a member of numerous Masonic organizations and service groups including the Concord B.P.O.Elks Lodge # 1994, Diablo Valley Masonic Lodge No.448, Northern California Research Lodge, and the Academia Lodge No. 847. In 1970 he served as Northern California Master Counselor for the Order of DeMolay. From 2005/2006 Bill was the Grand High Priest of the Royal Arch of Masonry. He also received three of the highest awards from Masonry: The Hiram Award for extraordinary service to his lodge, the Knight York Cross of Honor, and upon completing his year as Grand High Priest, he received the Knight York Grand Cross of Honor.

Bill's hobbies included website creation and maintenance for many of the clubs and organizations he belonged to, as well as being a family genealogy buff and Masonic history scholar. Bill was also an avid and frequent online gamer who ran large organized player groups with members from around the world. He was also a licensed single engine aircraft pilot.
Rebecca Winslow
Mike Wirth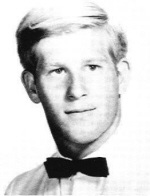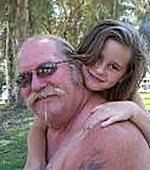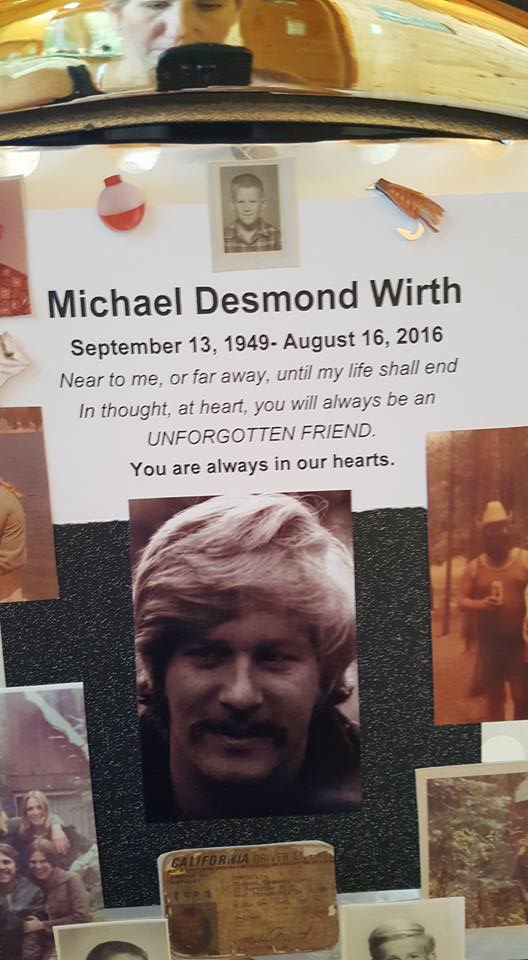 click to enlarge
Bob Wolfe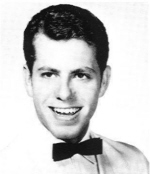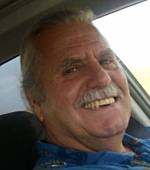 A Facebook Group has been setup in tribute to Bob.
Terry Wyatt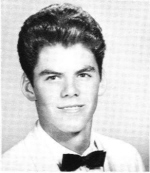 Loving Husband, Father, Uncle, Brother-in-law and "Papa", Terry Wyatt returned to Heavenly Father on Tuesday,Mar. 7, 2012, at 62 years old. Terry bravely fought a very courageous battle with multiple myeloma cancer since January 2007. Terry was born May 1, 1949 in Berkeley, CA to Virgil and Willie Wyatt. Raised in Concord, CA, Terry graduated from Clayton Valley High School in 1968 and studied at Diablo College. Terry married his high school sweetheart, Jo on Nov. 6, 1971. Terry owned Wyatt Painting and Faux Finishes for 33 years. His love of being outdoors was magnified by fly fishing with best friends, gardening, snow skiing, rides in his father's vintage mustang, fireworks and worm digging with grandkids.
Kathy Young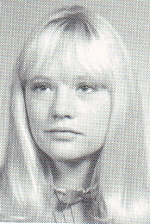 James Woolum
(Obituary from the Clayton Pioner, published 2006)

Jim Woolum, a native of Kansas and a seasoned mathematics instructor, died at home in Clayton.

When the Clayton Wood subdivision was being built in the 1950s, the Woolums anxiously awaited the completion of their new home in Clayton. Mr. Woolum joined the staff at Clayton Valley High School when it opened in September 1958 and taught there until his retirement. His tenure with the Mt. Diablo Unified School District spanned 37 years.

After earning a Bachelor's degree from San Jose State, Jim graduated with a Master's degree in the teaching of mathematics from Stanford.

His contact with students did not end in class, as he stayed at school until 3:30 or later to help any students with questions. He also tutored students in his home every Monday evening. In addition to his academic endeavors, Jim was an avid supporter of the high school sports programs. He rarely missed a wrestling match and spent countless hours with the track team. He attended baseball games, watched the basketball team and cheered the football players.

Many of his former pupils kept in touch with him through the years. He took great delight that in his normal routine as a resident of Clayton, he would encounter teens from long ago who fondly remembered him.

The son of Charles and Bertha Harmon Woolum, Jim met Georgia Cozad at a restaurant in Palo Alto when he was an Army soldier in 1944. Being of considerable stature himself, Jim looked for the tallest girl in the room to ask for a dance. After a brief courtship, they married in Washington state.

Jim is survived by his beloved wife, Georgia, of Clayton and cherished children Sharon Trueman of Washington; Linda Lee of New Mexico and Jim Woolum of Clayton.

He was the dear Granddad to grandchildren Chuck Trueman and Kerry Bash of Washington and Nicole Gaines of Oklahoma, and great grandchildren Chad Bash of Washington, Haley Gaines, Erika Gaines and Mariah Gaines of Oklahoma. Brother Wayne Woolum of Colorado and sisters Freda Troy of Arizona and Nancy Cramer of West Virginia also survive him.

Jim was affiliated with the Math Association of America and the Retired Teachers Association. He earned the Governor's Award for teaching from 1976 to 1980.

The man was passionate about genealogy, and he and Georgia spent many summers in their motor home touring the country to visit relatives. Jim was an avid photographer and loved to play his guitar and sing.
Charles Lynch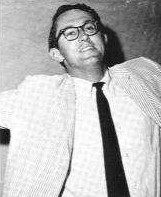 (Obituary from the SF Chronicle and the Contra Costs Times) Charles Lynch of Berkeley passed away March 11, 2011, after a brief illness.

Born and raised in Springfield, Mass, Charles graduated Magna Cum Laude from Brown University in 1958. In that same year, Charles married Catherine, and they moved to Berkeley, CA, where they began their family.

After brief stints first as a graduate student in UC Berkeley's English Department and then with the Social Security Administration, Charles acquired his teaching credential and found his niche as a high school English teacher. Charles spent his entire career at Clayton Valley High School in Concord, where he loved going to work every day for 35 years.

Charles dedicated his retirement to his life passions which included spending time with his partner, Diane Hill Cookston, world travel, being with his family, reading, seeing movies, going to the theatre, and hiking.

Charles is survived by his brother Francis Lynch, his children Timothy, Erin and Kevin, and his longtime partner Diane. Although Charles and Catherine divorced in 1979, they were connected through their children, grandchildren, and mutual interests, and the two remained life long friends.

Charles' greatest prize in life, though, were his grandchildren; Joshua and Alicia, Edward, Michael and Daniel, Athena and Arlo. The family expresses profound appreciation to Diane, who provided him with great wit, company, and style for 30 years, and in the end took care of Charles when he was ill.

Charles was a wonderful father, grandfather, teacher, mentor, friend, patron of the arts, citizen, partner, cook, hiker, traveler; he lived well, and maintained his life credo of "a good day, all day, every day."
Sheila Grilli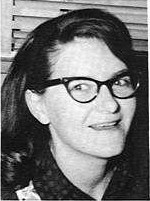 (Obituary from the Martinez News-Gazette 2013)

Many throughout Contra Costa County are mourning the loss of friend, community volunteer and College District Governing Board President Sheila A. Grilli, who passed away on Saturday, Aug. 31, 2013.

Grilli was born to Al and Dolly Boyer of Martinez in 1937. After graduating from Alhambra High School in 1955, she went on to East Contra Costa Junior College – now known as Diablo Valley College – where she became editor of the Viking Reporter. After earning an Associate of Arts degree in 1957, Grilli commenced to U.C. Berkeley, where she earned a B.A. in English and Journalism.

Harriett Burt, fellow educator and Grilli's college roommate at Berkeley, has fond memories of her friend.

"We used to stay up playing gin rummy until the Campanile chimed 2 a.m. So when I came to Martinez five years later to teach at the Junior High, I already knew a lot about the town she loved and contributed to her entire life," Burt said.

After obtaining a general secondary teaching credential at San Francisco State University, Grilli began teaching journalism at Clayton Valley High School. She also studied for her M.A. in English at California State University-Hayward, and taught writing there for four years.

Later, Grilli would go on to co-own a flooring business in downtown Martinez with her then-husband Bob Grilli, and run a much-loved book shop on Ferry Street. She was an active member of the Martinez Chamber of Commerce throughout both business ventures. Grilli was also a charter member and founding president of the Martinez Historical Society in the 1970s, helping to restore the Borland House, now home of the Martinez Museum. She was a member of the Martinez Land Trust, now known as the Muir Heritage Land Trust, and their long-time treasurer. She was also involved with the Martinez Lioness Club, and was an active volunteer within the Martinez community. Grilli especially loved her church, St. Catherine of Siena Parish, and education, both of which she devotedly served throughout her life.

Grilli was elected to the governing board of the Contra Costa Community College District (CCCD) in 1998, and was serving her fourth consecutive term in office representing areas of Martinez, Pleasant Hill, Concord and Pacheco, when she passed away.

"Sheila was a feisty advocate for the students who come to us with hopes of fulfilling their higher education goals with us," said Governing Board Vice President John E. Márquez in a Sept. 1 press release. "One of my fondest memories will be the joy on her face as she describes her participation at graduation ceremonies and seeing the contribution our colleges make in the lives of our students. She will be missed."

Pat Keeble, a longtime friend who worked with Grilli on the staff of the Viking Reporter and helped her during Community College District campaigns, praised Grilli's service on the board: "During her tenure she championed several successful bond measures to make safety improvements and expand the school's three campuses. Through the financial reversals of the last few years, she worked hard with board, district and faculty members to maintain the best budget possible that would provide continuing high quality education at what is one of the consistently highest rated community colleges in the state."

Helen Benjamin, chancellor of the CCCCD, worked closely with Grilli.

"She was a very honest, straightforward, dedicated board member who loved the district. She was always interested in the welfare of the students and employees, and always spoke her mind," Benjamin said. "She was admired by the staff, managers and students because she was just a very honest person with a great sense of humor, and we will greatly miss her."

"We will all miss her humor, her intelligence, her hard work and her support of so many of our town's institutions and good causes," Burt said.

Also found on Youtube a long and interesting filmed interview that the Martinez Oral History Project did with Mrs. Grilli on her life in Martinez and her many contributions. Here is a link to that interview: Youtube interview
Frank Cavoto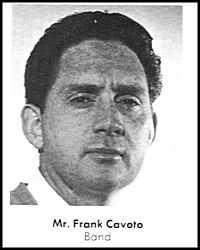 Frank Tony Cavoto January 14, 1928 - February 18, 2021 Resident of Benicia, CA Frank Tony Cavoto served a great purpose on this earth; exhibiting a deep love of life, wisdom, grace, and intelligence from January 14th, 1928 until February 18th, 2021. He was honored to be a first-generation Italian-American as the son of Tomaso and Anna Cavoto who emigrated to the United States in the early 1900's. The San Francisco flat that Frank was born and raised in stands today in the Castro District, still leading with the tiled steps his father had put in. Frank was the 5th child and first son after his beloved sisters: Katherine, Palma, Claudia and Mary.

When Frank was a boy of 15 and wanted to start working, it was his sister Palma who encouraged him to inquire at the hotels. After several days with no luck, he found himself in front of the St. Francis Hotel and wondered if he dared go in as it was so prestigious. He did enter and was told they were looking for a pageboy but they did not have a uniform to fit him. He was small for his age still not showing the signs of his eventual 6'1" height. Somehow, he convinced them to alter the double-breasted, dark blue suit to his size, with a determination that would continue to benefit him throughout his life.

Frank was proud to serve his country in WWII, as an army band member stationed in Japan. He loved his country and recently created baseball caps with the phrase "Make USA More United." After the war he went to San Francisco State University on the GI Bill, earning his BA in Music. He continued his education later in life, receiving credentials in teaching and administration.

In 1955 he moved to Modesto for his first teaching job at Del High Elementary. This is where he met and married the love of his life, Freda Doerksen. Frank and Freda eventually moved and made Concord their home for 43 years. Frank worked for the Mt. Diablo School District for over 20 years. First as a band leader at Clayton Valley H.S., and later moving into administration, as vice principle at College Park, Pleasant Hill and Mt. Diablo High Schools. After retiring from the school district Frank got his real estate license and enjoyed a new career as an agent for Centex Realty. He recently remembered these years of selling homes during the day, returning home for a swim in the pool, a chilled martini and dinner with Freda, as "golden days." Frank enjoyed sports; playing tennis and golf throughout much of his life. He was a lifelong avid football fan all the way to the 2021 Superbowl. Frank was devastated by the loss of his wife, Freda in 1995, but persevered to create a new and fulfilling life in Benicia. He enjoyed a healthy social life as a member and musical coordinator of the Benicia Yacht Club. He also continued to serve his love of music as the conductor of the Diablo Regional Band. The Benicia Library manager, Fran, says that she'll never forget the conversation she had with Frank that convinced the Library to open the fireplace area for concerts. "It totally changed how we did things. Frank had walked back there and was impressed with how great the acoustics were. His audience capacity went from 40-85 people. I remember some Christmas concerts where I just kept bringing more chairs out. He was a special man."

Frank enjoyed many jobs and careers including in his city days as a detective for the San Francisco Burnes Agency, but when asked which career he would like to try he said, "I'd like to be a working cowboy, moving the cattle." He loved riding horses as a young man, old Western movies, and never tired of starting his day by watching Gunsmoke while eating breakfast. Frank's legacy will continue to shine and thrive through those who knew and loved him: his three cherished daughters Amy, Judea, Karen, his much-loved son-in law Mark, his many nephews and nieces, their children, and grand-children. Those special in his heart who will remember his presence: Deborah Selman, his music students, Benicia Yacht Club members and the artists he promoted and supported with his nearly 20 years of Jazz-Wine-Art events. We also remember the special bond he shared with his other son-in-law, Phil, and his dear friends Sam and Nancy.

Link to Obit Website


Roger Zino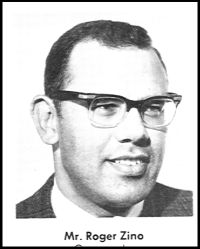 Link to Hall Of Fame Bio